Affordable & Accessible Housing
We provide affordable and accessible housing opportunities for people who have both a disability and low income. We rent at affordable rates and manage and maintain homes. Disabilities are wide ranging and include developmental disabilities, brain and spinal cord injuries, and mental illness among others. Many tenant families require mobility assistance. The income of many families with disabilities is so low that it is a barrier to finding housing that meets their needs. We break through that barrier with the use of federal and state funding including tax credits, grants, donations, and we accept rent subsidies to develop housing and provide affordable rents for quality homes.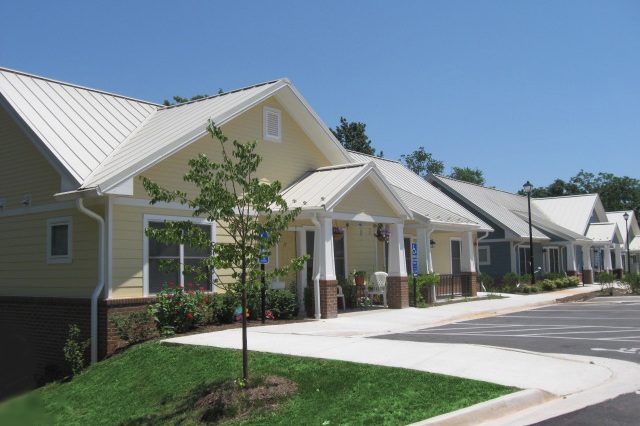 Homeless with Disabilities
We set aside some apartments for people who are homeless with disabilities. These tenants receive case management support from human service agencies through the Central Virginia Continuum of Care.
We promote tenant family stability through our residential support program. Individual and group activities are designed to promote financial stability, improve well-being, and prevent eviction. We believe in a housing first approach, where stable housing is the key to stable families and stable communities.